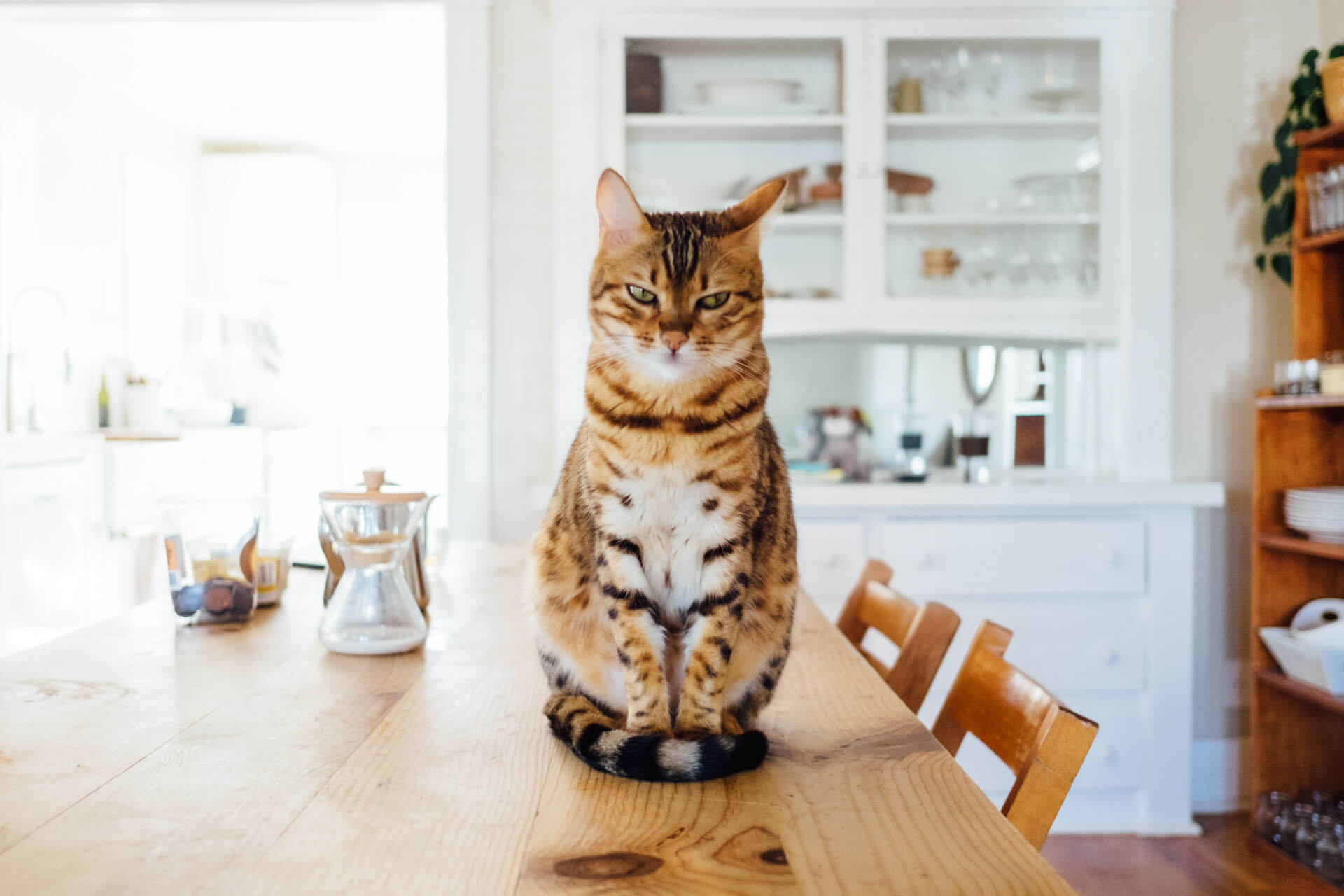 BEHAVIOR PROBLEMS IN CATS AND HOW TO TREATMENT THEM
Anxious, shy or aggressive; There's a reason why cats exhibit behaviors that we define as "inappropriate", such as scratching furniture, urinating out of the litter box, etc.! Do not associate inappropriate behavior with your cat's personality and do not punish them. By knowing about your cat's physiological and behavioral needs, you can better understand them and maintain your relationship at home for years without any problems.
This article is about the behavioral problems that cat owners encounter mostly at home and is for informational purposes only. If you think your cat has a behavioral problem, or if your cat has been exhibiting unusual behaviors lately, you can come to our hospital and get support from our expert veterinary team.
HOW DO CATS MAINTAIN THEMSELVES?
Domestic cats evolved in North Africa, and during the post-neolithic period of domestication, we began to breed them to protect granaries and food stores from rodents. So they still have strong hunting instincts today as they did in the wild. They perform their hunting rituals in short periods every day. They get satisfaction by catching a moving object, a toy, or sometimes your feet as you walk down your passage. They eat the food you put out as if they are eating their prey, they clean themselves by licking and finally they go to sleep. This cycle is not much different from their environment in nature. If you imitate this simple cycle by playing your cat, such as a moving toy, you will have satisfied a significant part of its behavioral needs.
Cats whose behavioral needs are not met can develop anxious and stressful personalities, lose their self-confidence, become shy and withdrawn, ultimately exhibiting obsessive behaviors.
RESULTS OF FALLS FROM HEIGHTS
Cats whose behavioral needs are not adequately met constitute a significant majority in the etiology of falls from height, which we frequently encounter in emergency medicine today. Falls from height can cause serious trauma, require surgical interventions, and the occurrence could result in fatality. In the name of preventive medicine, focusing on the causes of falls before accidents occur and finding solutions requires much less effort than stabilizing the patient after the accident.
REGIONAL BEHAVIORS IN CATS AND THE IMPORTANCE OF ODOR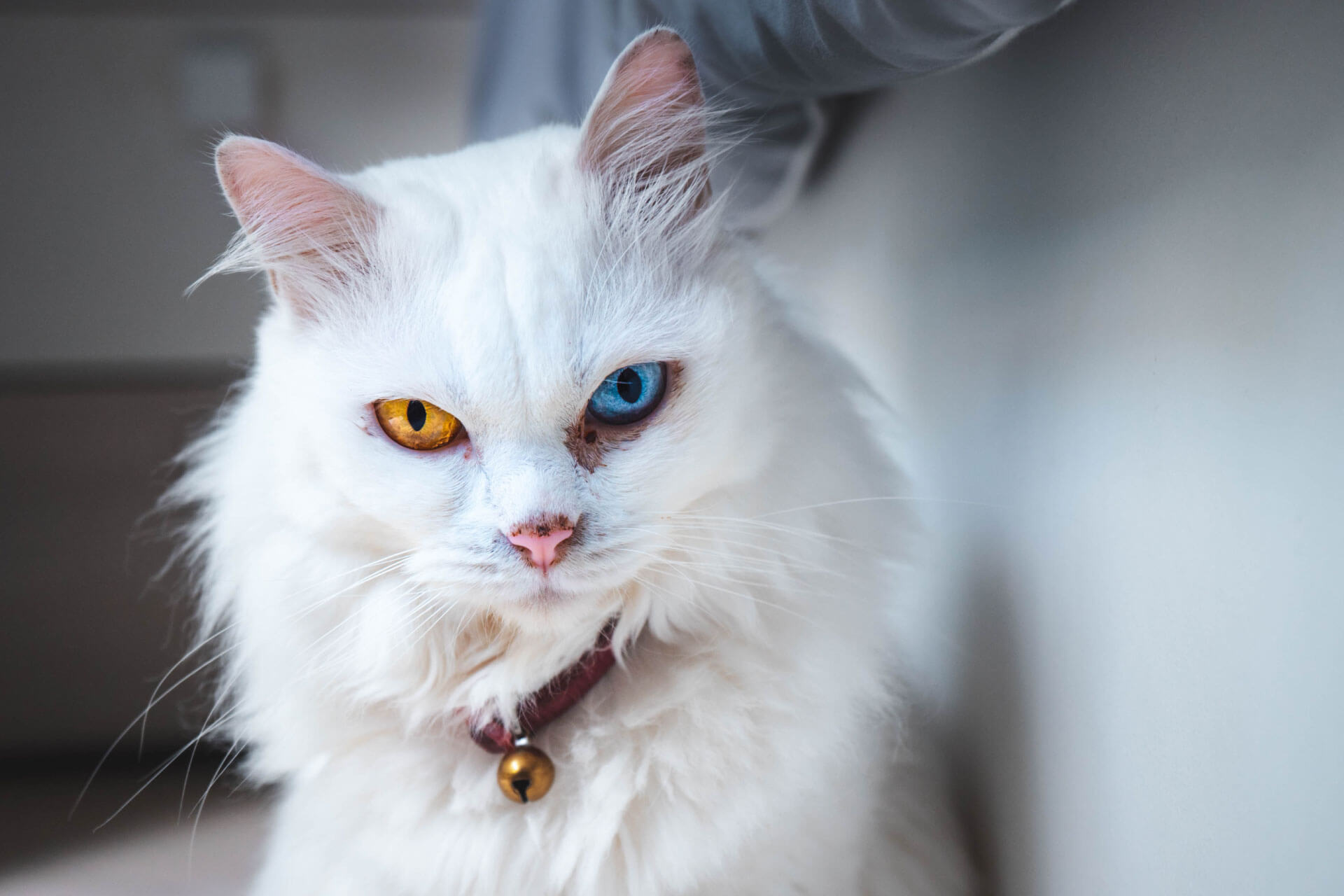 Cats are territorial animals, and they own an area that is defined in terms of their own boundaries, leaving a scent to signal to other cats that this area belongs to them. This situation is mostly seen as a mating target in unneutered male cats. They can urinate on the walls of your home, which has a very pungent odor. Neutering your cat will not only help you get rid of such problems, but also ensure that your cat is healthy and long-lasting. (Banfield Animal Hospital's 2013 Pet Health Report states that neutered male cats live 62% longer than un-neutered male cats.) The need to scratch objects is also related to odor release. Scratching is a natural need in cats and cannot be suppressed, it must be satisfied. Therefore, instead of punishing him for scratching the furniture, you should buy a scratching board and place it in a location of regional importance for your cat.
THE BIOLOGICAL CLOCK OF A CAT
One of the most basic characteristics of cats is that they are crepuscular, that is, they are active in the twilight zone (sunrise and sunset). In nature, the animals cats hunt are active during these hours, hence why cats hunt during these hours so as to hunt them. That's why your cat may wake you up in the early hours of the morning, running from one room to another.
SOCIALIZATION PERIOD IN KITTENS
There are many factors that determine an animal's behavior. These may occur due to genetic, physiological, environmental, experience and learning (conditional). Critical details such as the time spent with siblings during infancy and the number of people exposed during the socialization period will determine your cat's personality in the future. Studies have shown that cats who spend more time with people in the 2-7 week period are warm-blooded, playful and relaxed.
CAN THE CAUSE OF AGGRESSION BE A MEDICAL DISEASE?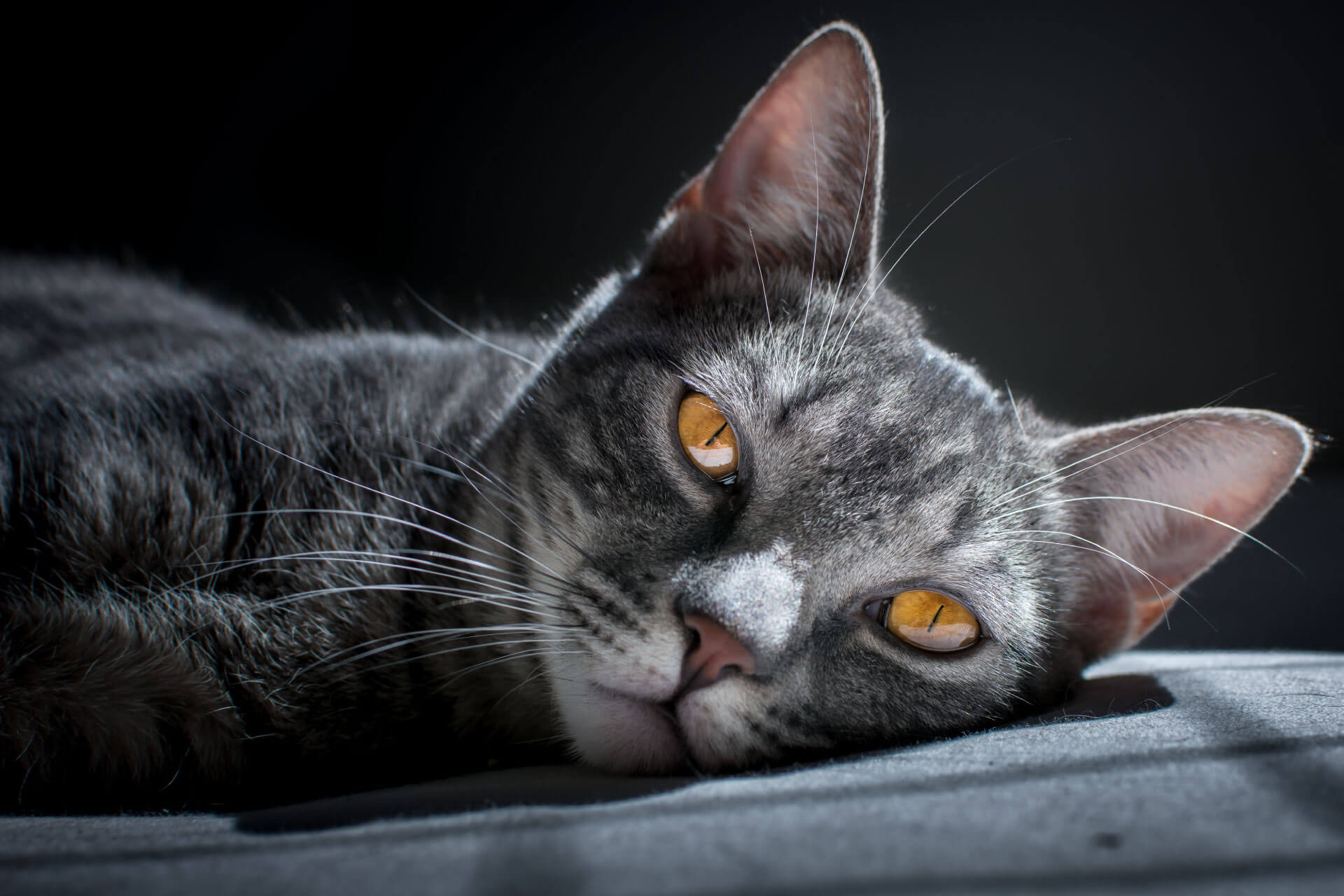 Abnormal levels of brain neurotransmitters and some hormones can also lead to aggression and an unstable mental state. For example, Hyperthyroidism, which is common in cats and is caused by excessive secretion of thyroid hormones, can cause hyperesthetic or hyperactive behaviors.
CAN BEHAVIORAL PROBLEMS CAUSE OTHER DISEASES?
Your cat's anxiety or stress can also be a cause of medical illness. For example, Feline Idiopathic Cystitis (FIC), which is common in cats, that is, inflammation of the urinary bladder that is not due to infectious or metabolic causes, and the associated Feline Urinary Syndrome (FUS) or Feline Lower Urinary System Disease (FLUTD) are associated with stress. You may have made a change in your home recently, or you may have a guest come to your home. Small changes that seem normal to you can be an unfamiliar experience in your cat's routine life. You should remember that cats are routine-loving animals, that your relationship should be predictable and stable for your cat, and that if you need to make any changes in their life, you should go through this process gradually.
YOUR CAT MAY HAVE A PAST TRAUMA!
You may have adopted your cat from the street as an adult. Streets are unpredictable environments, where an accident can happen at any time, where they can be attacked by another animal, where there is competition for food resources, and for many cats, they are worrisome and traumatizing environments. Cats that have spent time on the street will need time to adapt to a home environment. Your cat, who is constantly hiding at home, anxious, has no appetite, and does not want to play, may be struggling with post-traumatic stress disorder.
It may not be enough to re-organize your home with your cat's behavioral needs in mind and your cat may need medical treatment. When you come to your veterinarian for examination, You may encounter many questions such as: "When and where did you adopt your cat? Does it show aggression towards you or other people? Do you have any other pets? How is the relationship with your cat? Does you cat lick excessivly? Is he/she behaving, urinating in inappropriate places, hiding under the seats, etc." The diagnosis of behavioral problems requires a detailed anamnesis and the treatment process will take a long time. With a healthy communication with your veterinarian, all these problems can be treated and you can live with your cat for many years, with no problems and issues.


Veterinary Physician Hüseyin Burak